DISTRIBUTION OF SCIENTIFIC KNOWLEDGE IN SPORTS HOCKEY
| | | |
| --- | --- | --- |
| Dr. Yasha Smushkin | | |
Dr.Smushkin and the Canadian Institute of skating
Offer
«College for Hockey Knowledge»
Video Educational Portal on the Russian and English Languages
Standard Video Development of Individual Mastery in the Children World Hockey!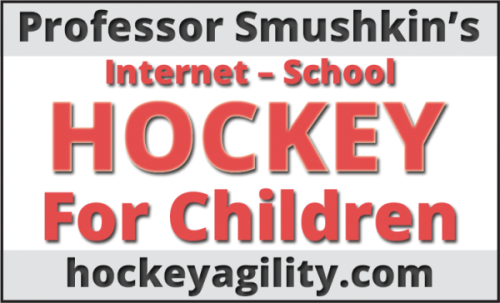 New Video program brings together players, parents and instructors under the common slogan – "Learn from the Etalons of Individual Skills Mastery" and serves as a scientific alternative to uncontrolled armature coaching initiative in the children's world hockey.
---
Dr.Smushkin and the Canadian Ice Skating Institute Inc.
Presents for self-study
Classification of 200 video exercises Dr. Smuskin's Video Encyclopedia
To see which video numbers belong to a particular classification, click on the name of the classification.
Fill out the form and send it to Dr.Smushkin. In the "Numbers of pre-selected videos" enter numbers of videos that you are interested in.
Dr. Smushkin will contact you for a consultation.
Proceed to Video purchase